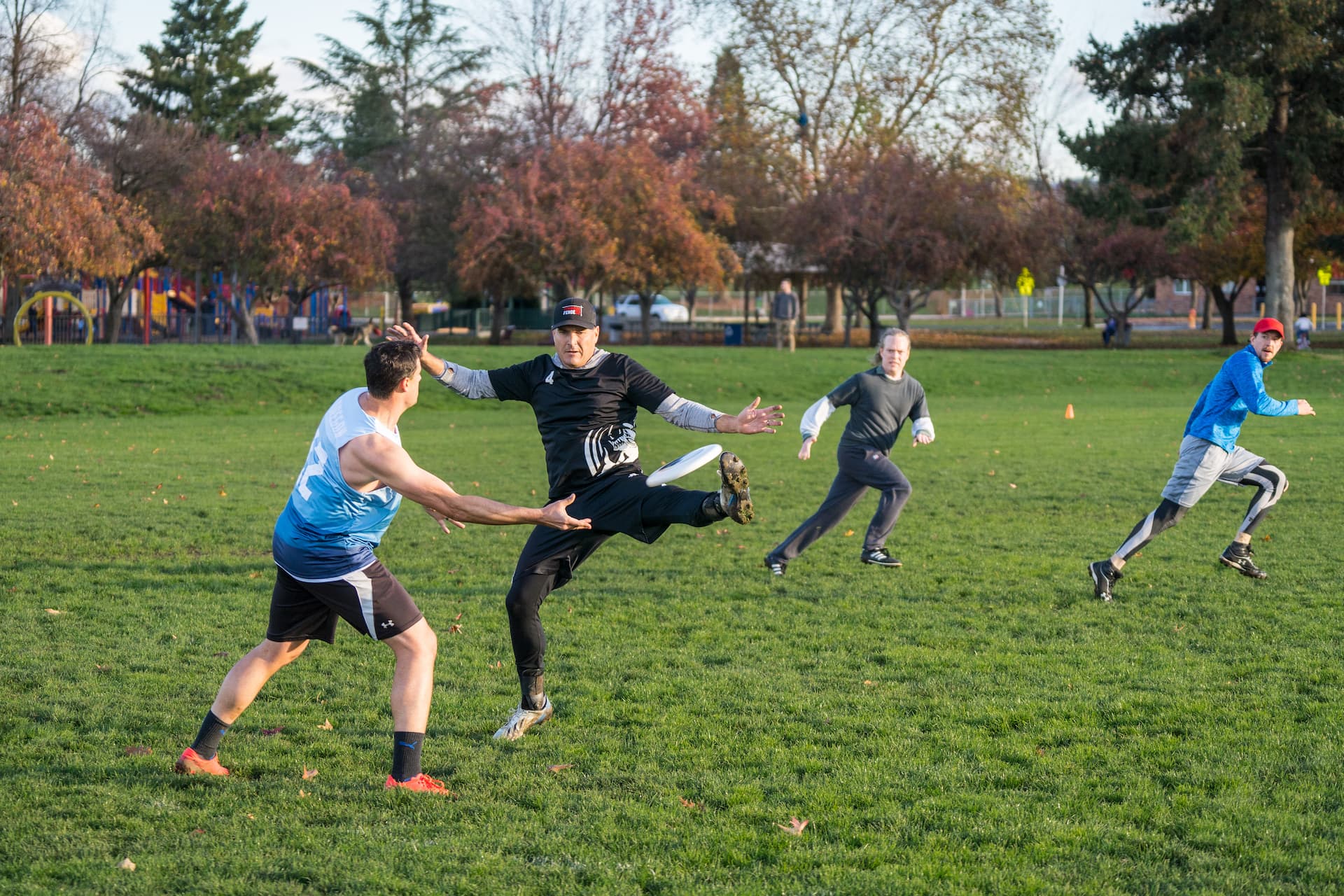 Southern Oregon Ultimate Players Association
Turkey Bowl @ 9:30am
Fichtner Mainwaring park. Always a good time, come on out! 
Sundays @ 3pm – Pickup Ultimate
Fichtner-Mainwaring Park, Medford
Games to be announced by email. Subscribe by sending an email to: soupagroup+subscribe@googlegroups.com
Wednesdays @ 6:30pm – Pickup Ultimate
North Mountain Park, Ashland
Always a fun game under the lights on a great field. Join the fun! We know you've probably been sitting in an office all day anyways
Updated Nov 22, 2022
About SOUPA
SOUPA is a community of people that organizes leagues and pickup games in Medford and Ashland, Oregon, and nearby communities. Come play a game of ultimate with us, all skill levels are welcome!
Occasionally the scheduled pick-up games are cancelled when not enough people are able to participate, so stay tuned to the group email messages below.
To learn more about the game of ultimate, visit USA Ultimate.
Stay in the loop
Join the group on the Signal app to stay up to date on games, fields changes, etc
Social
Recent Game Reports
---
Emails on Google Groups