Southern Oregon Ultimate Players Association
Sunday, 3:00pm
Fichtner Park, Medford
Sunday pickup game is back! The days are getting long and warmer. Join us for a fun game of ultimate
Wednesdays, 6:30pm (Tentative)
North Mountain Park, Ashland
We're looking to start up the midweek game again. Stay tuned
Updated March 1, 2021
---
---
Recent Game Reports
Team white pulled off the win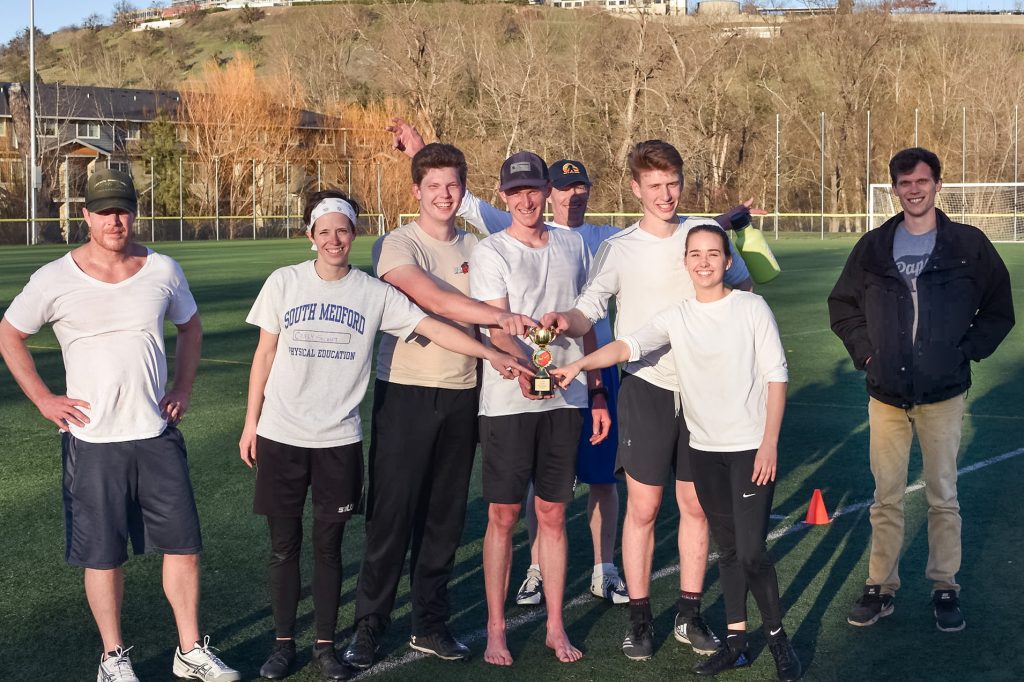 Week 5 – Winter Mini League 2021
Great weather for ultimate!
Week 4 in the books – Winter Mini League 2021
About SOUPA
SOUPA is a community of people that organizes leagues and pickup games in Medford and Ashland, Oregon, and nearby communities. Come play a game of ultimate with us, all skill levels are welcome!
Occasionally the scheduled pick-up games are cancelled when not enough people are able to participate, so stay tuned to the group email messages below.
To learn more about the game of ultimate, visit USA Ultimate.
Recent Messages from Google Groups
Hey everyone, Reminder that this week will be the league championship. White v Black, and Blue v Red. I will be bringing some food and drinks to the field to eat after the games. The weather should be nice, so plan to hang out for a bit afterwards! To anyone interested, I likely won't be
---
Fichtner Mainwaring park in Medford. Last week, we had good turnout! Weather looks nice in the afternoon. Let's get out there and play! ~ Joel Caswell
---
On Saturday after the pick-up game, I left a blue disc there, did anyone pick it up?
---